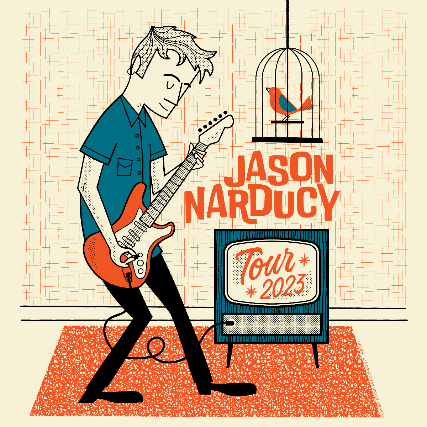 Jason Narducy / Chris Anderson
Wed, Mar 29
Show:

7:30 pm
(Doors:

7:00 pm

)
$15.00
Jason Narducy (Bob Mould Band, Superchunk, Robert Pollard, Sunny Day Real Estate) Acoustic Show at B Side with Chris Anderson!
Wednesday, March 29th
7p doors / 7:30p show
$15 advance / $20 day of show
21+
Jason Narducy
When Jason Narducy reached out and asked me to write the bio for Split Single's third album, I immediately and enthusiastically said 'yes'. It has always been a dream of mine to write a bio for the third album of a somewhat known indie band. "What to have for lunch?," I thought to myself as I sat down to write, only to get right back up and head to the kitchen. After lightly sauteing some leftover three cheese ravioli, as well as warming some leftover BBQ jackfruit with sliced cherry tomatoes thrown in, along with a side salad dressed with a homemade vinaigrette and a drizzle of coco aminos, and a can of ice cold seltzer to wash it all down, with a square (ok, two!) of sea salt infused dark chocolate for dessert, I was ready to take a nap before writing the bio. 2 hours later, as the sound of my own screaming woke me on the couch (anxiety dream where I was being murdered), I felt refreshed and ready to write! I boiled some water, brewed a mug of matcha green tea with turmeric, added some local honey and frothed oat milk, and headed to the couch. One level of Call Of Duty Modern Warfare turned into finishing the entire game, and four hours later, I felt ready to nail this bio for Jason! So I brewed another mug of tea (ginger peach), put it on ice, and then sat at my laptop and regurgitated the info that he sent me: 'Amplificado' is the 3rd Split Single album. It's their first release in nearly 5 years. The album features Jason Narducy, Mike Mills, and Jon Wurster. Verböten, a band Jason was in as a kid which I guess had some mild, local success in Chicago, had a musical done about them that I think did okay in early 2020 and then like all of us, got fucked by Covid. Enjoy the album!
— Jon Glaser

Jason Narduchy Spotify
---
Jason Narducy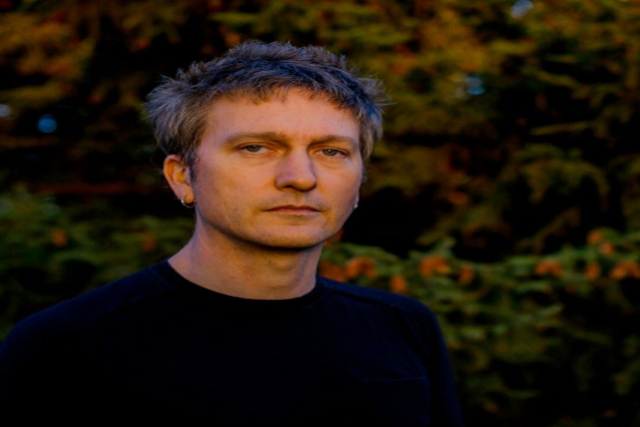 Chris Anderson